As a website owner, the security of your website is something you need to take seriously. This is not just because it's prudent, but because lack of online web security directly affects your SEO ranking.
When talking about SEO, we try to make sure to cover all the factors of a website you should optimize. But the factors that affect SEO are numerous, and you're super likely to miss one of them. Security is one of the topics that are so often overlooked. We talk about link building, keywords, sitemaps, and structure of a website. But let's see how website security can affect your SEO.
HTTPS Encryption of Website for SEO
You may have noticed that some websites URL start with "HTTPS", while some start with "HTTP". The question is, what's the difference between them?
It is a way to show that the link you have with this website is encrypted and secure.
Back in early 2018, Google has announced that the search engine will be marking all the HTTP websites as "Not Secure". Google is always in favor of a secure web and suggested all the websites should be move to HTTPS by acquiring an SSL certificate.
The main reason is, data gets encrypted in transit, prevents from any misuse of privacy and sensitive information.
Many top websites use HTTPS now, and you risk looking outdated and unaware if you don't use it. That is the part of the reason Google has made HTTPS a ranking factor.
If you're investing all the other aspects of SEO, there's no reason you need to be doing this as well.
What is HTTPS?
HTTPS stands for "Hypertext Transfer Protocol Secure". It is the secure version of HTTP. You can see the padlock in your browser's address bar every time you visit any HTTPS-encrypted website.
The encryption allows users to exchange data with the website's server, without revealing it to the network admin, internet provider, or any other third party. That is especially important for websites that are using login information or using a bank account, etc.
Visitors Wants to See that You're Trustworthy
If people come to your website and see that you don't have HTTPS in your web address, they could leave your website right away. But if they get a direct notification that this website is not secure, it's almost guaranteed that they'll leave your website as quickly as they got there.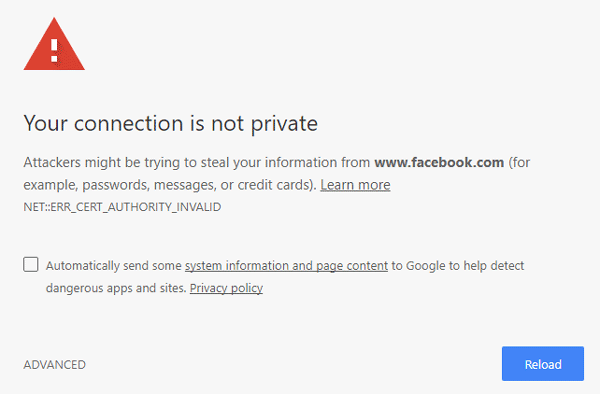 If your website has a high bounce rate, your lack of security could be one of the reasons. You can fix this problem ASAP, but remember that a number of people already had a bad experience with your website. Rebuilding credibility will take time.
You need to work on this by ensuring that users leave your website with a positive experience.
Hacked Websites
There are thousands of ways to hack a website, and many of them can go unnoticed for a long. But any hacked website ends up by losing their ranking or simply getting banned by search engines.
In the majority of cases, the website is hacked for the reason of spam traffic. The hacker will continuously keep adding spam links to a website.
This backlink building technique backfires; instead of seeing those as valuable links, search engines detect spam traffic, and they just blacklist your website.
And, if spammers overload your website with their stuff, it will affect your website speed.
Useful Website Security Tips
You don't have to run a wealthy business or be in government to become a potential target of hackers. It can happen to anyone. In addition to financial reasons, hackers often attack sites for fun or to enhance their skills.
Don't make foolish mistakes regarding your website security. Keep the following tips in mind:
Creating a strong password that's unlikely to get compromised.
Make sure to register your domain name with a trustable registrar and purchase secure web hosting.
Make sure to take the backup of your website and come up with a recovery place in the case of any hacking.
Conclusion
Without any doubt, improving your online presence is mandatory as users rely on Google for getting instant information regarding your products or services you offer.
Website security should be your first priority not just for your SEO benefits, but also for the safe surfing experience of each user. It is also very important for safe and trustworthy online transactions. It reduces the chance of any criminal attempts that include theft and hacking activities.
Give your users the SEO experience that you would want to have yourself. You have to ensure that your user's data is protected at all costs.